A lady shared a story on Facebook of how a woman who was afraid of losing her husband to 'slay queens' after he was transfered to Lagos, visited a native doctor who did a charm to make the husband lose erection when with other women.

According to the story, the said husband years later, found out about the charm after several attempts to cheat and has since been threatening to divorce his wife.

Read the post below and see reactions of Nigerians in support and against the woman's action.

'Someone is here is begging me to help in the situation, I know the woman in question but someone asked her to come to me that I can talk to the husband. I don't know how to start begging the man. It's not a phone something so I have to meet him in person to have a heart to heart discussion with him. Now to the gist.

This woman got married, after one year her husband was transfered to Lagos. They only have a boy of 9months then. She was afraid of loosing her husband to Lagos slay queens. So she decided to do something about it by making her husband never to have erection for any woman except her till both of them die. She told me a friend took her to agulu in anambra state to one native doctor to do it.

They have four kids now but the man have found out what his wife did because he went to cheat with another woman but he couldn't do anything. I think he had tried severally but didn't succeed. Maybe he also went to seek solution and found out her wife is responsible.

Now he confronted his wife and He is threatening to divorce his wife.

My question now, is she wrong by trying to protect her marriage in such way?
Is this enough reason to divorce his wife?

Please I need your opinions on this so as to know if I will get some points before I arrange to meet the man."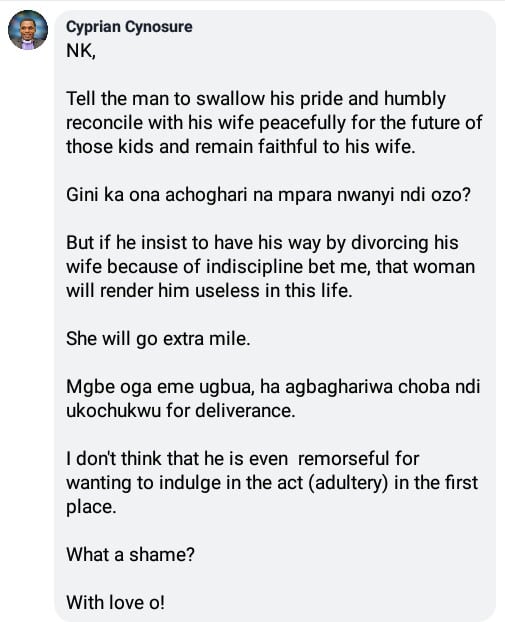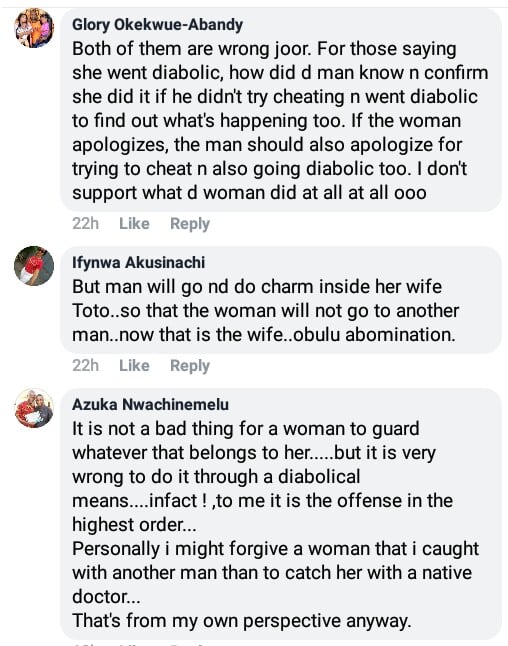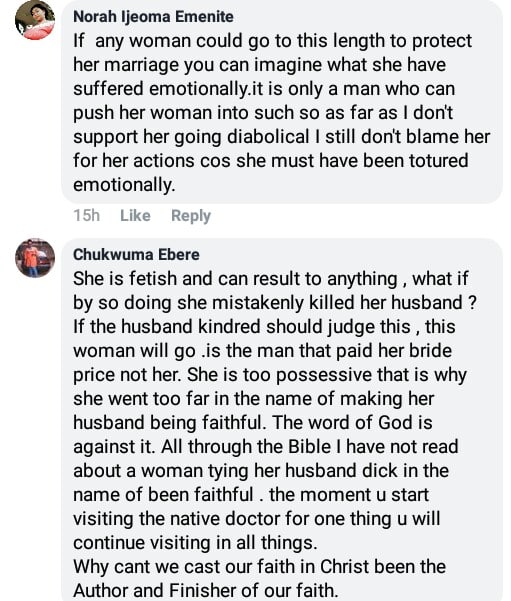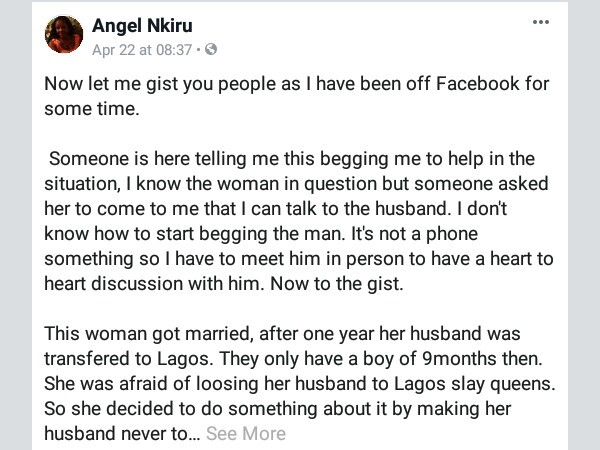 Copy the link below and Share with your Friends: