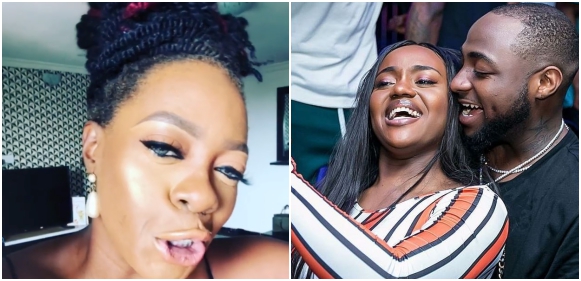 Chioma Rowland, "Chef Chi", has been thrown into the spotlight following the announcement of her relationship with Davido in 2017.

Just like every other celebrity or spouses of celebrities, Chioma has also been under an intense public scrutiny of social media users.

Media personality, Shade Ladipo has however called upon those who attack Chioma when they're having a fight with Davido.

The recently married TV host addressed this issue in an Instagram video to commemorate the International Women Day.

Shade has asked such people to face Davido squarely and leave Chioma out of their pettiness.

"#MondayMusings
#MyFellowHumans
Unto International Women's Day
Let's not forget to focus on who you're insulting today
But why do we do this? Pls someone hep me explain