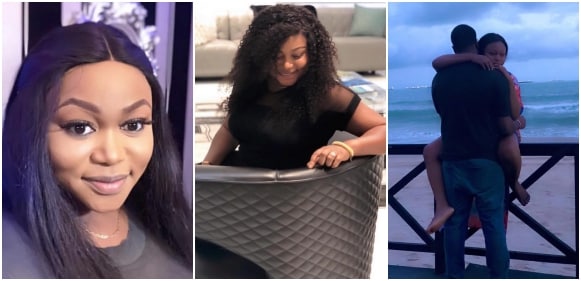 Nollywood actress, Ruth Kadiri took to Instagram to flaunt her engagement ring.
The Edo State born actress also changed her name in her bio to a compound name, adding her husband's surname, Ezerika.
Ruth got engaged to her anonymous husband on Christmas day in 2017 and her fans were more than excited for her. She posted a photo showing a gorgeous engagement band with a caption that tells us everything we need to know.
She wrote,
"Merry Christmas world. @ 12:15am December 25 2017 I said yes to the man who totally completes me. My daddyyyy, my friend, my brother, my pastor, my perv😀😀😀 my gossip partner. And my husband to be. God bless you and keep you safe for me. 🙈🙈🙈🙈"